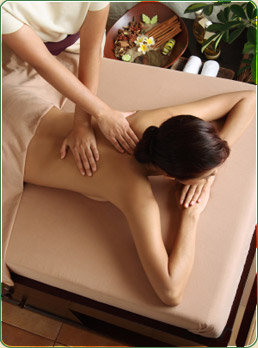 Fireweed Chiropractic and Massage offers comprehensive chiropractic care including adjustments, ultrasound, and core exercises.
In addition, we offer deep tissue massage and injury work, Swedish massage, and Reiki. These techniques not only improve circulation thereby helping muscles to recover more quickly, but they can help release blocked emotions which cause muscles to tighten and knot, creating areas of tension in the body.
Chiropractic
Everyone can benefit from chiropractic care. At each stage of life, different activities and ailments affect us; many of these ailments can be corrected through proper head, neck, and back alignment.
The benefits of chiropractic care go far beyond relief from simple back and neck pain. Many major health issues can be attributed to misalignment or subluxation.
The following are some of the health problems that may be helped through head or neck alignment correction:
Allergies
Arm Pain
Arthritis
Asthma
Athletic Injuries
Attention Deficit Disorder


Back Pain
Bed Wetting


Carpal Tunnel Syndrome
Cerebral Palsy
Chronic Fatigue
Chronic Infections
Constipation


Depression
Digestive Problems


Epileptic Seizures
Ear Infections
Eye Infections
Female Disorders
Flu Symptoms
Frequent Colds


Hay Fever
Headaches and Migraines
High Blood Pressure
Hip Pain
Hyperactivity


Immune System Deficiency
Indigestion
Infertility


Knee Problems

Learning Disability


Leg Pain
Loss of Sleep
Lower Back Pain


Multiple Sclerosis
Muscle Spasms
Neck Pain
Nervousness
Neuralgia
Numbness


Poor Vision


Restlessness


Scoliosis
Shoulder Pain
Sinus Problems
Sore Throat


Tendonitis
Tight Muscles
Tingling Sensations
TMJ Syndrome


Whiplash
Massage
The benefits of massage are well-documented. Besides increasing relaxation and decreasing anxiety, massage lowers your blood pressure, increases circulation, improves recovery from injury, helps you to sleep better, and can increase your concentration. It reduces fatigue and gives you more energy to handle stressful situations. Studies show that there are cumulative benefits to having massage at regular intervals.
Hot Stone Massage
Hot stone massage is a specialty treatment incorporating smooth, heated basalt stones into the pattern of strokes applied to the body. It is a deeply relaxing and soothing form of massage, with the heat from the stones helping tight muscles to let go and relax as pressure is applied. See for yourself why hot stone massage is rapidly becoming so popular. Available in 1 hour and 90 minute sessions.